If you're the do-it-yourself sort of person, we know planning a wedding can leave your head spinning from how hectic it can be. You do not want to skip even the tiniest of details because it could be a difference maker in determining if your big day goes off without a hitch! One of the most imperative aspects of a successful wedding is booking the entertainment for the evening. Some couples elect go with having a live band perform for the reception, but that might cut too much into your already limited budget. This is why most couples choose to go about hiring a disc-jockey to handle music for the event. You do not have to look far or for very long before you stumble across a DJ in the great city of New York, but are they up to scratch for a wedding? For your special day, you will most assuredly need the talents of a professional, and not just any type of DJ will do. Here are some helpful tips that will help you pick your candidate.
Begin the process by asking friends and family for their recommendations, this is always a good place to start as these are the people you trust most, and should not steer your wrong. Add to your list any DJ's that strike your fancy via online directories and Google search. You will want to limit your field of research to DJ's that focus on weddings, as a night club DJ might not produce the type of atmosphere that is congruous to a traditional wedding. Once you have a handful of disc-jockeys, start reaching out to them, and asking questions.
How experienced are they as disc-jockeys, specifically in the field of wedding entertainment? The best DJ's come with plenty of experience as they have been repeatedly booked and referred to new customers, often DJ's will tout their experience on their website or social media page. Your wedding will surely have a variety of guests with diverse characteristics, so having an experienced DJ that can handle a diverse crowd will only ensure the quality of the evening's proceedings. It is your responsibility ultimately for your guests to have a great time on your big day, most guests have preconceived notions that most weddings are traditional and low key. An inexperienced DJ, particularly in the field of weddings, will have your guests watching the clock until it is time to close the curtains on the event.
Has the candidate worked your venue before in the past? It will work greatly in your benefit if the disc-jockey is familiar with the location and any technical difficulties that may prove to be issues during the day of your wedding. In a perfect world, your DJ will be able to walk in, set up his or her equipment without issue, and provide entertainment for the entire duration of the festivities without blowing fuses, or worse, the guests' ear drums. If the candidate is not familiar with the venue, it will not be the end of the world, especially if they agree to scope out the venue prior to the occasion. If they are uncooperative with this detail, then cross them off your list.
What sort of condition is the candidate's equipment in? What is their depth of knowledge on the equipment? This will help with the previous question, as most professional DJ's have good equipment that is in working order, and come equipped with the know-how to adapt the equipment to meet venue demands.
How does the DJ manage the crowd? Do they entertain song requests? Will they allow you control over the wedding play list? The reason why you are going with a DJ is to avoid the expense and rigidity of a live band. If a DJ is stubborn over control of their play list, we advise you to consider a different candidate. It takes an internet connection which most venues have and a flick of the wrist, and any song or video will be at the tip of your fingers in an instant. In other words, the DJ should have absolutely no issue with song requests as long as they fit the overall vibe you are going for, and the best candidate will be able to determine if the request is suitable for the general ambiance. Your DJ should be able to motivate your guests to dance without being too ham-fisted or irritating, as well.
Once you go over the questions with your potential DJ, you should cover the cost. Inquire about packages or any deals they offer, and the exact terms of their labor. If you feel as though you've found the right DJ, write up a contract that both parties sign, and make sure you get a receipt. With all those logistics taken care of, you can worry about which dance move you can slay your party guests with. Perhaps a choreographed number with your new spouse to the tune of Thriller would really seal the entire night of entertainment into a nice bow.
The Best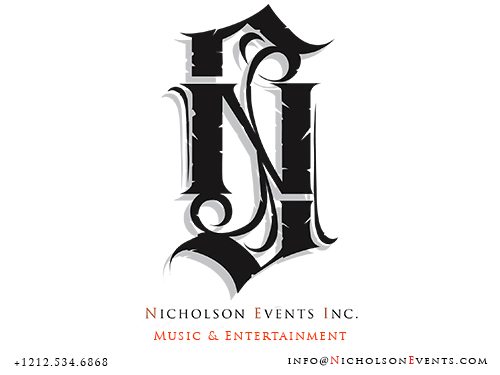 ↑ Back to the top ↑