Are you a wine lover or looking for a great option to celebrate a special date? If so, we recommend you our wine tours around Long Island. You can have a great day knowing the popular Long Island wine country, well known for its quality wine, famous vineyards, and beautiful scenery and landscapes. This region has a robust wine-producing community on the North Fork, South Fork, and Suffolk County, where you will enjoy the wine tasting experience and a good glass of wine. We have a wide variety of tour packages for any group size and meet all your needs. Contact us today and ask one of our advisors about our special offers.
Our Long Island winery tour is a fantastic plan if you want a perfect day at your bachelorette party, birthday, couple dates, corporate events, or field trips. The best is that we have a personalized service, so you can organize the itinerary of your trip, from the locations and vineyards you desire to visit, the stops on some wine shops, restaurants, or farm stands, and your preferred vehicle to accommodate your guests. Our highly qualified service provides an absolutely wonderful experience. We have experienced staff members to accompany you at all times. Whether during planning or on the day of your event, to help you with any detail on the road.
The best limousines and charter buses in Long Island
If you need a vehicle to transport large groups for bachelorette parties, know our options! We have charter buses and party buses to travel comfortably with many guests, besides our vehicles have a complete entertainment package and wonderful amenities such as reclining seats, hardwood floor, built-in bars with coolers, customer mood lighting, screen HDTVs with Blu-Ray, a top tier audio system with Bluetooth, and restrooms. Our cars and services are designed so that you don't have worries and travel stress-free. Also, for smaller groups or couples, our luxury limousines are perfect, you will have a more reserved environment, but equally with top features for a fantastic experience.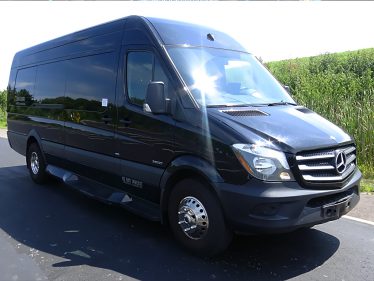 Mercedes Charter Van
Our Mercedes Charter Van is ideal for a corporate event with small groups. This is a comfortable vehicle with individual seats, plenty of room, storage room, and a capacity for 10-14 passengers.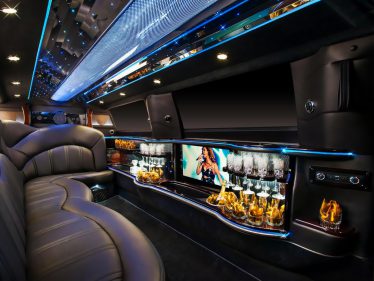 Lincoln MKT
Travel in style with our stunning luxury Lincoln MKT limousine. This car has a full HD screen, a powerful sound system, comfortable plush leather seats, expanded headroom, and an incredible bar.
Live the wine tasting experience in Long Island, New York
Whether for your sister's bachelorette party or a corporate event with your co-workers, you can have an entire day with the most fun with our winery tours. With the guided tour, you can explore the best Long Island vineyards and wineries, enjoy wine tastings and learn more about the world wine on Long Island. This region is home to most wineries and a big winemaking community in New York. There, you will not only enjoy a great selection of wines, but you can also visit other unique places with spectacular views like Laurel Lake, where you will find other activities to do and more fun. If you need more info about our wine tour packages or Long Island wineries recommendations, don't hesitate to call us.
If you want to make a Long Island wine tour, this information can be helpful to have an amazing time. The North Fork of Long Island's wine country is one of the most famous for its recognized vineyards like Jamesport Vineyards, Macari Vineyards, Paumanok Vineyards, Rose Hill Vineyards, and of course Duckwalk Vineyards, a fantastic place with 140 scenic acres and awarding-winning production of wine. Some of these wineries have picnic spaces, wine shops, event spaces, restaurants, live music, and other activities. Remember that our wine-tasting experience includes transportation services, professional drivers, a tour guide, tasting fees, and more.